Our Latest Litter
Our last litter of Blue Heeler puppies for sale (AKA Australian Cattle Dog puppies) is completely sold out and placed in wonderful new homes! But we have good news: Scarlett has had 7 adorable puppies that will be ready for adoption in early September. Contact us if you want to be added to the waiting list, here's a first glimpse!
In the meantime, check out some of the adorable blue heeler puppies from the last litter below!
What's Included With Our Blue Heeler Puppies
Our wonderful Australian Cattle Dog puppies come with countless benefits, including a Lifetime Money Back Health Guarantee, lifetime support, genetic disease tested parents, Elite Breeder personality testing and puppy matching, if desired.
Comprehensive Puppy Manual
All Blue Heeler puppies for sale come with a puppy manual. This manual comes with lots of valuable information including training tips, how to feed your puppy, new vaccination protocol, and tips for socialization.
Puppy Personality Testing
At around 7 weeks old, each puppy is personality tested with an exclusive Elite Breeder Test. This test helps us determine the puppy's personality type, so we are better informed to match puppies to their new families.
Personality Matched Puppy
Using the result of the Puppy Personality Testing combined with your answers on the New Owner questionnaire, your Australian Cattle Dog puppy will be well-matched to suit you and your family.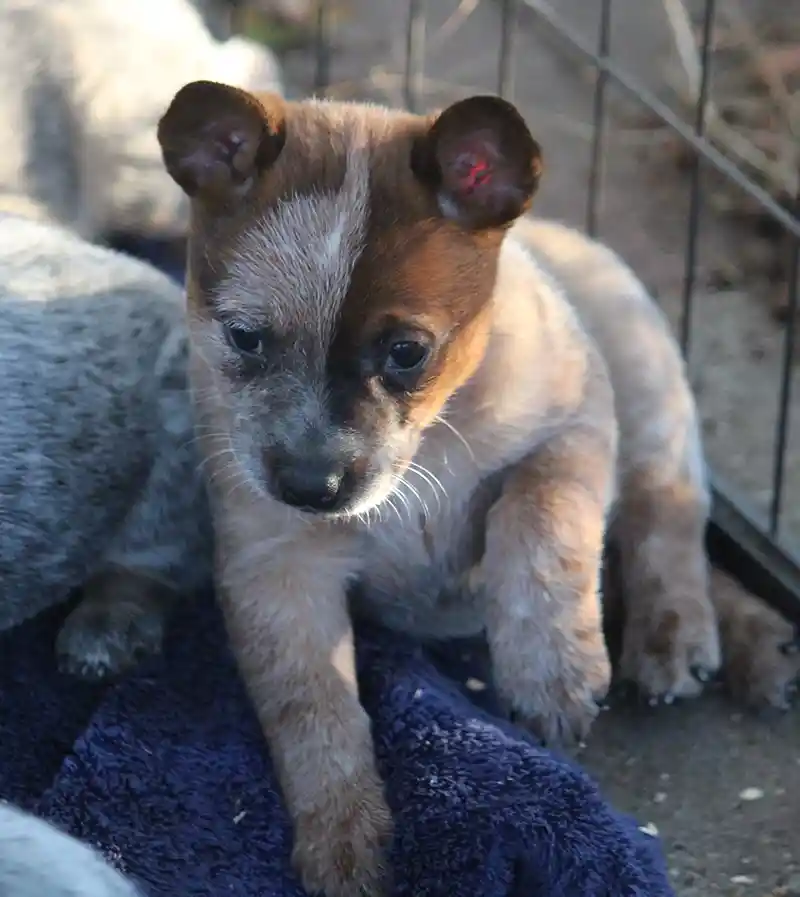 Veterinarian Exam
All of our Australian Cattle Dog puppies for sale will have a well-check visit with our veterinarian at 7-8 weeks and be micro-chipped before going to their new homes.
Complementary 30-day Trupanion Puppy Health Insurance
All Blue Heeler puppies for sale come with a Trupanion Take-Home Day offer. This offer includes 30 days of free insurance coverage for your new mini blue heeler puppy.
*Very  important note: The Trupanion 30 day Insurance offer must be activated within 24 hours of taking your new mini heeler puppy home.
Paw Prints Genetic Health Tested Parents
Our breeding program's main focus is to produce Australian Cattle Dog puppies with superior health and vitality. Using the latest genetic testing available to breeder's, we screen our parent dogs for any serious genetic problems that can affect the puppies. All our parent dogs have been genetic disease panel tested through Paw Prints. This helps us to make breeding decisions to selectively breed for our mini blue heeler puppies to be free from any genetic diseases.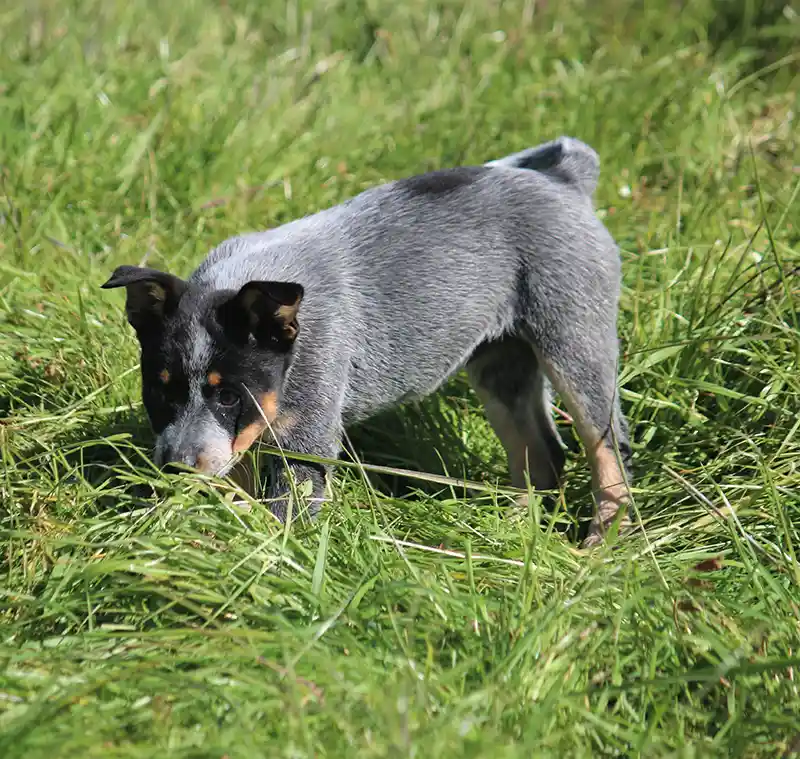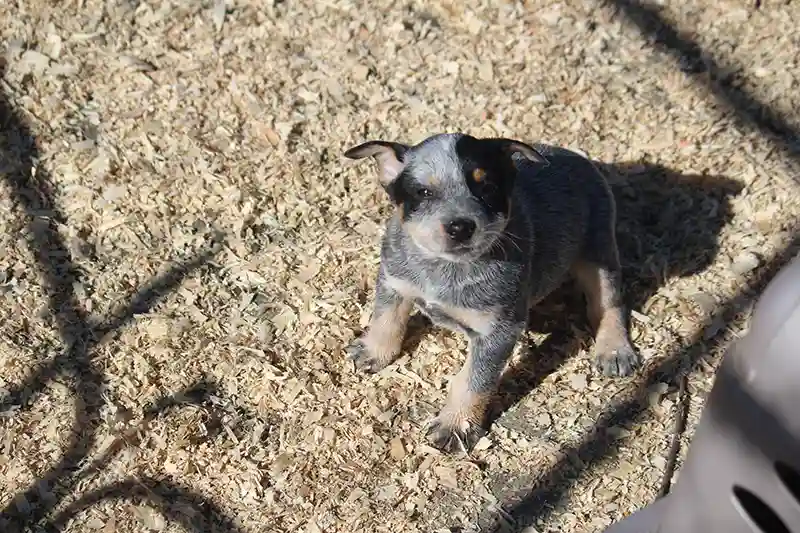 Lifetime Money Back Health Guarantee
Each mini heeler puppy we sell comes with a Lifetime Money Back Health Guarantee against serious life-threatening genetic diseases. Because we do the genetic disease panels and breed accordingly, we are confident our mini blue heeler puppies will not develop inherited genetic illnesses. Your mini heeler puppy will be able to provide you many years of loving companionship.
Lifetime Support
We offer lifetime support for the life of your mini heeler puppy. We are here to answer questions, help provide solutions, or, if we can't help you ourselves, hopefully we can refer you to someone that can.
Assistance with Finding Transportation
If you need help finding transportation to get your mini heeler to you, we have a ground transporter we recommend. We have a flight nanny we can recommend as well.