A Healthy Gene Pool
EFR Renegade
EFR Renegade is our senior sire here at EFR Mini Heelers.
He will be 3 in August 2023, and he comes from Texas.
He's a sporty athletic model and has produced 4 litters so far, and they've all been very nice puppies.
He's an excellent watchdog and is doing very well in obedience classes.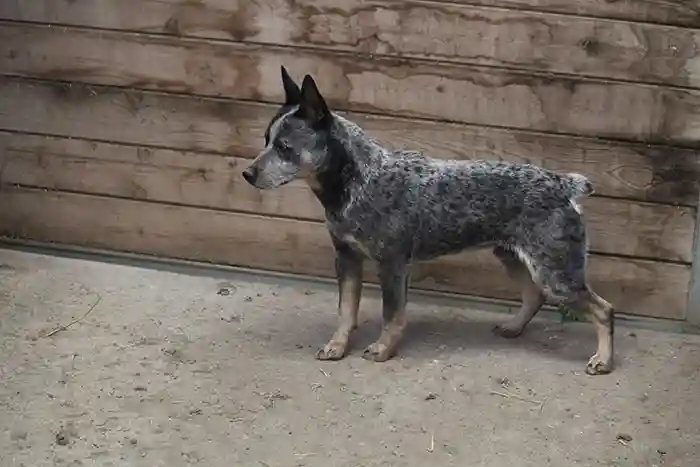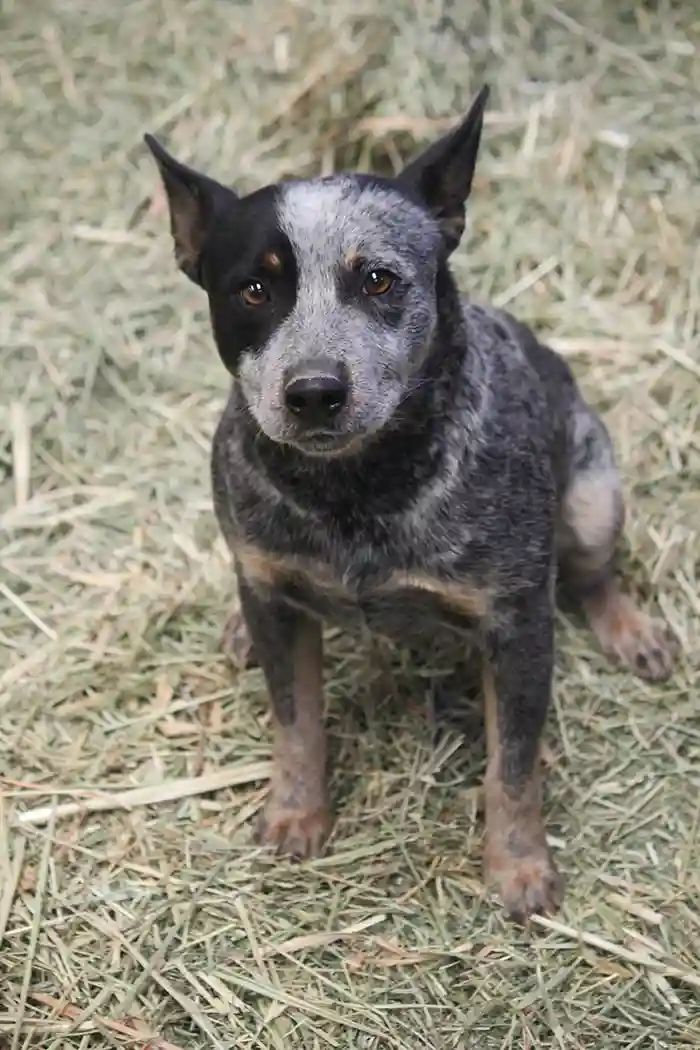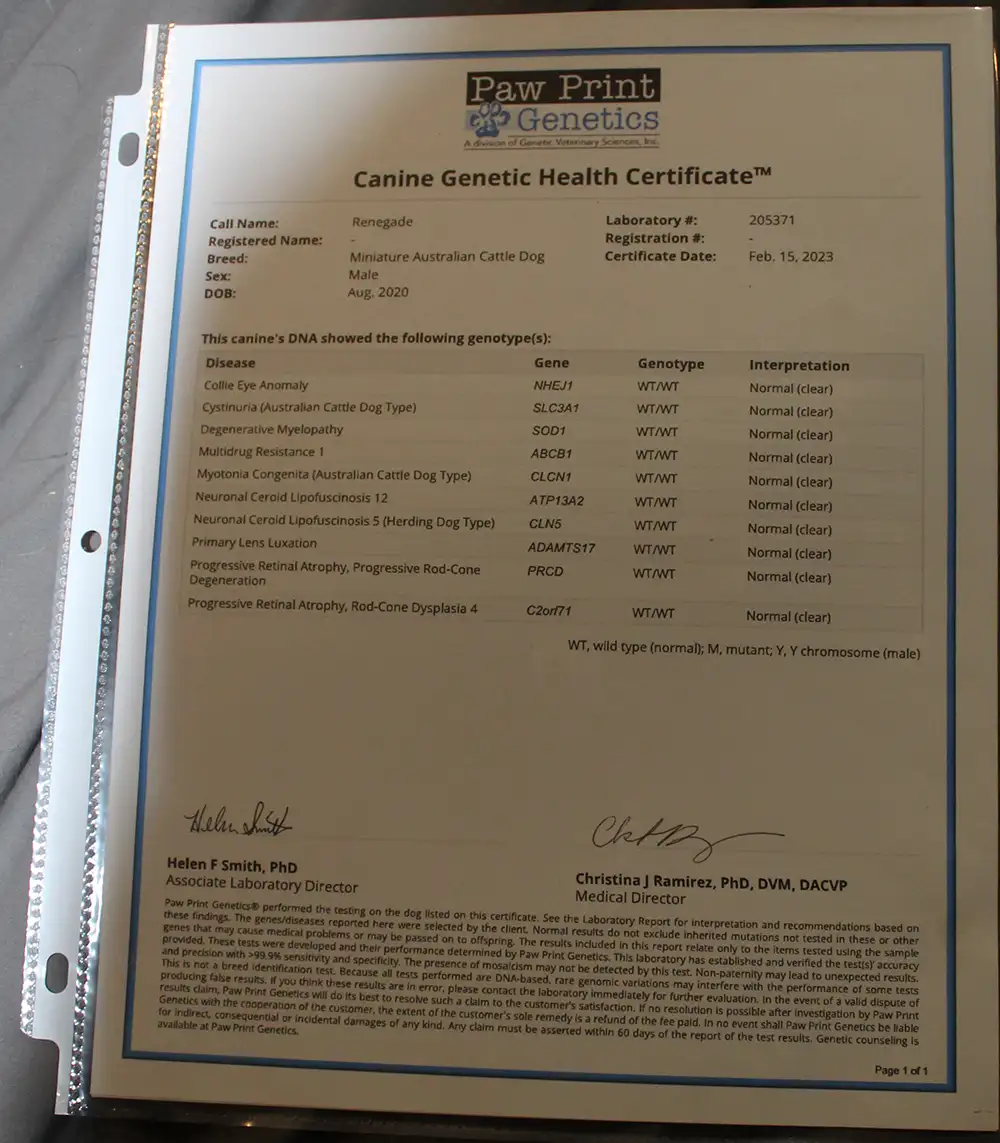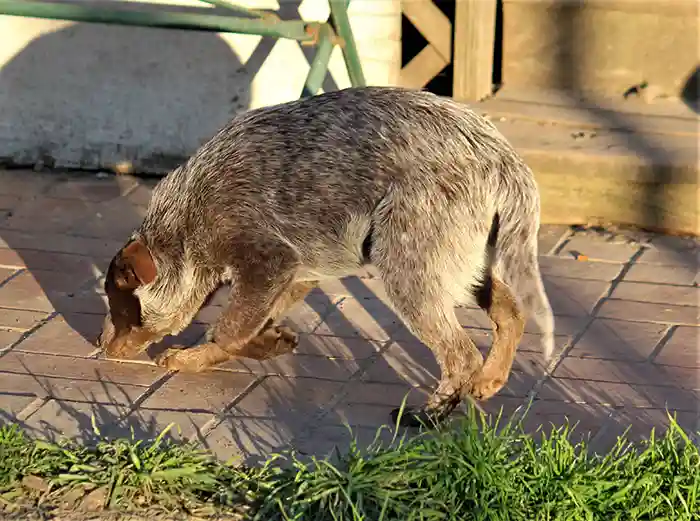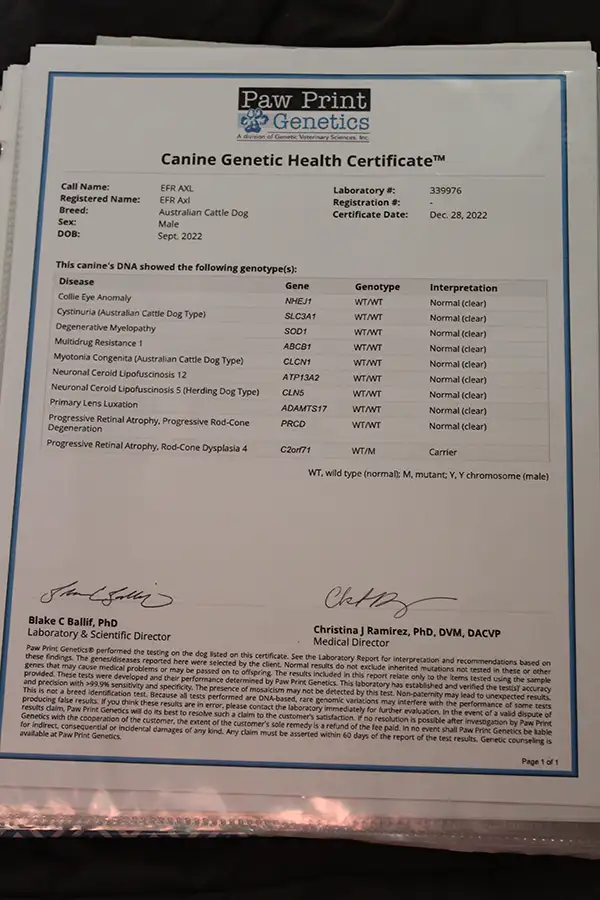 EFR Axl
EFR Axl is our Junior sire and has yet to sire his first litter. His birthday is 9/11/22, and he hails from Utah.
With his chocolate coloring we are hoping for some chocolate puppies in the future. Three of our future mamas carry the chocolate gene.
EFR Reckless
EFR Reckless is a pretty young red girl.
She was born 3/12/21 and comes out of Northern California.
She also carries the chocolate gene.
We look forward to breeding her soon and we'll be hoping for red and chocolate puppies in her future.
She is very sweet, loving and willing.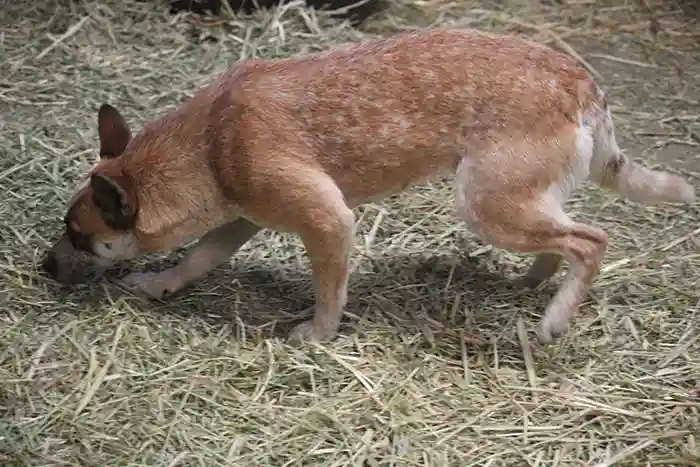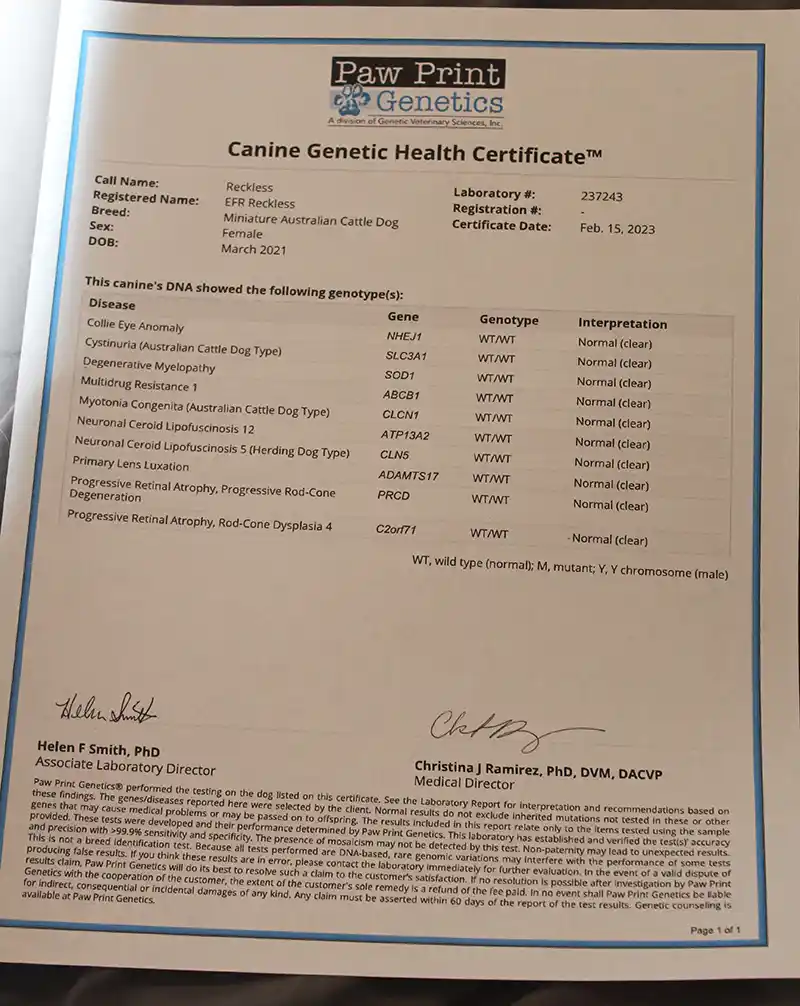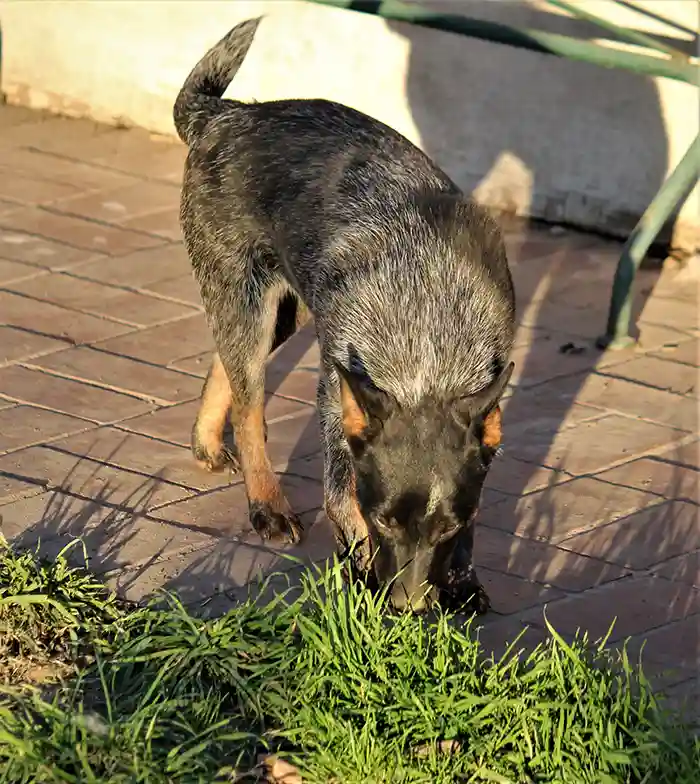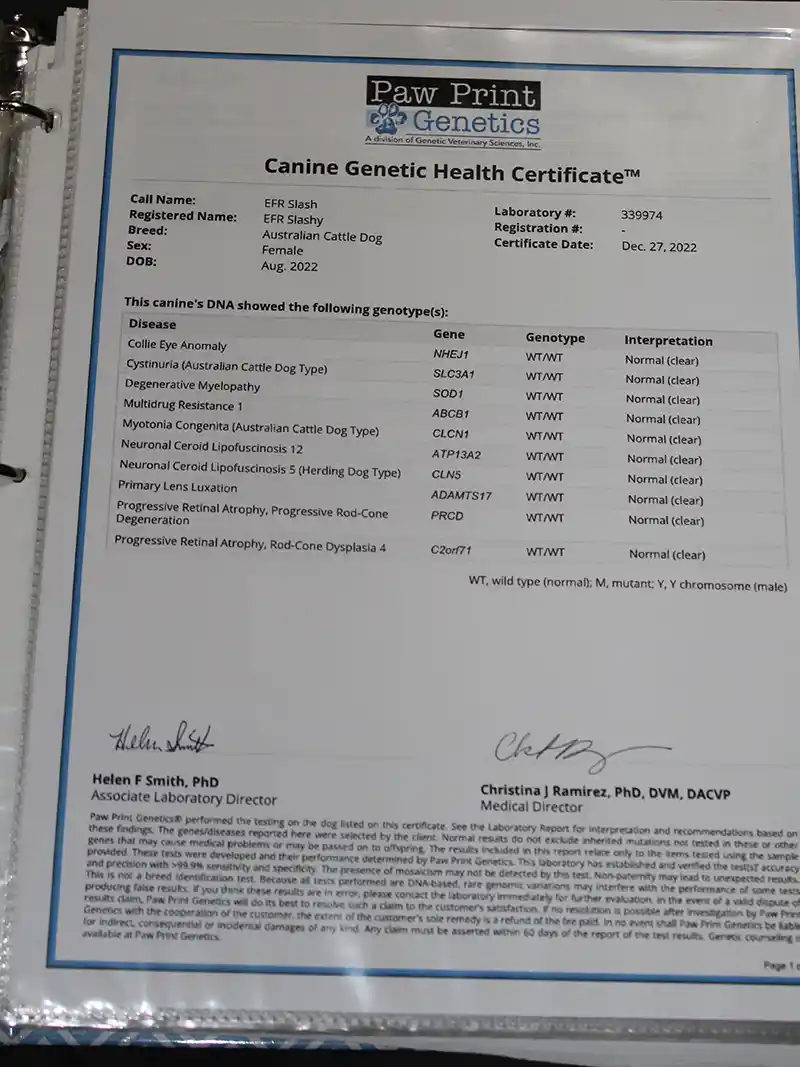 EFR Slash
EFR Slash was born 8/17/22. She is third generation from my breeding program.
Her great grandma "One" is an AKC red heeler, still here with us.
Her mom is EFR Sho Nuff' A Good One. Her dad is our senior sire EFR Renegade.
She's a beautiful dark blue, with tan points and has an almost all black head with a white slash marking on her face. She carries the chocolate gene.
She's very sweet and quiet when out and about, but she is vigorous and relentless when playing with Axl and Scar.
EFR Scarlett Begonias
This is EFR Scarlett Begonias aka "Scar".
She is 18 months old and will be bred this spring, 2023.
She has competed in 2 ASDR conformation shows.
In April of 2022 she won Best of Breed Puppy in California, and in June of 2022 she was Reserve Best of Breed Puppy in Oregon, behind her uncle.
She is currently enrolled in Beginning Agility classes at our local AKC training center, and she loves it!
She has completed beginning and intermediate obedience classes and a novice scent work class as well.
We are thinking of starting trick dog class next, to help prepare for the polite Herding Class at this year's West Coast Classic ASDR dog show.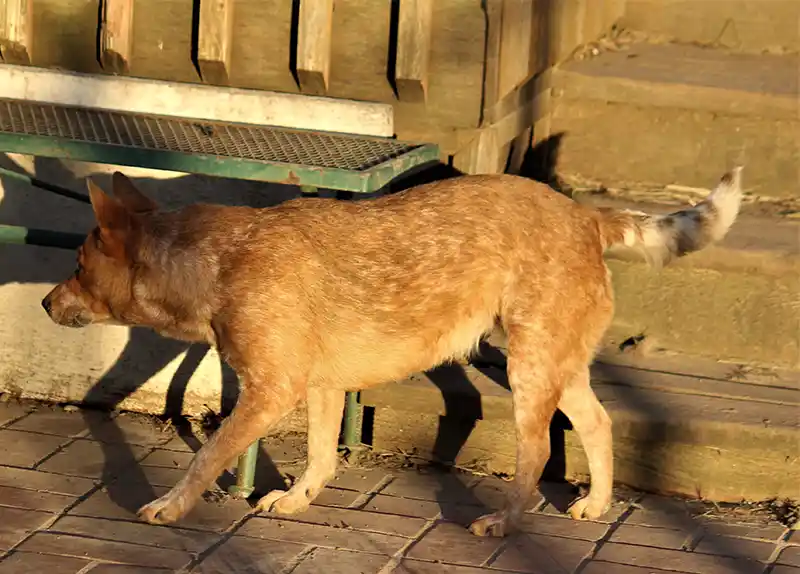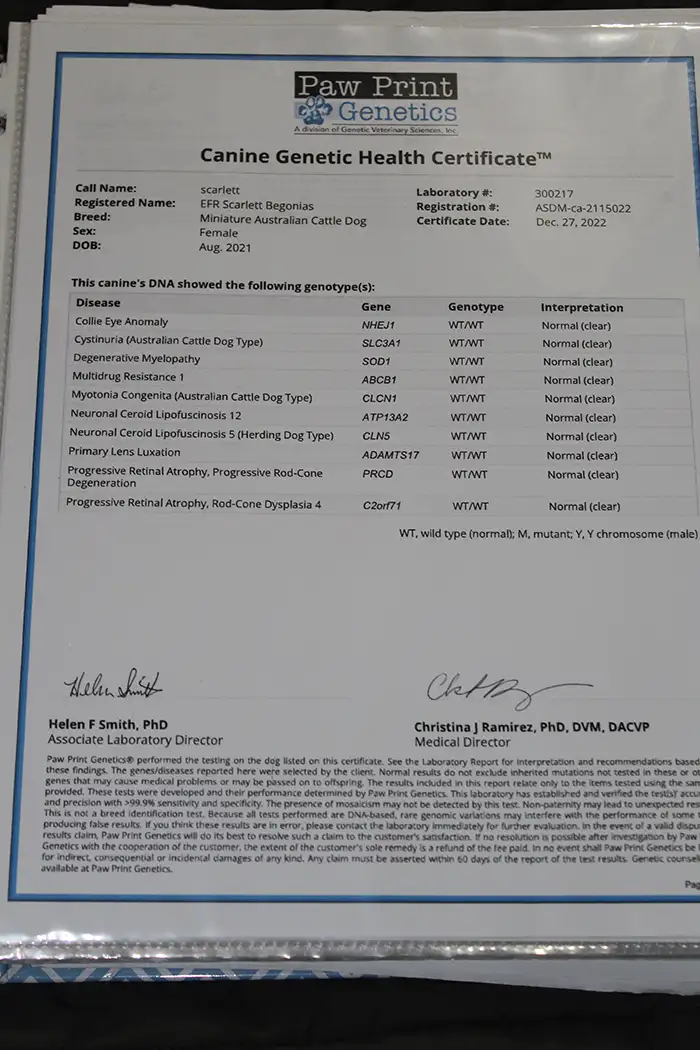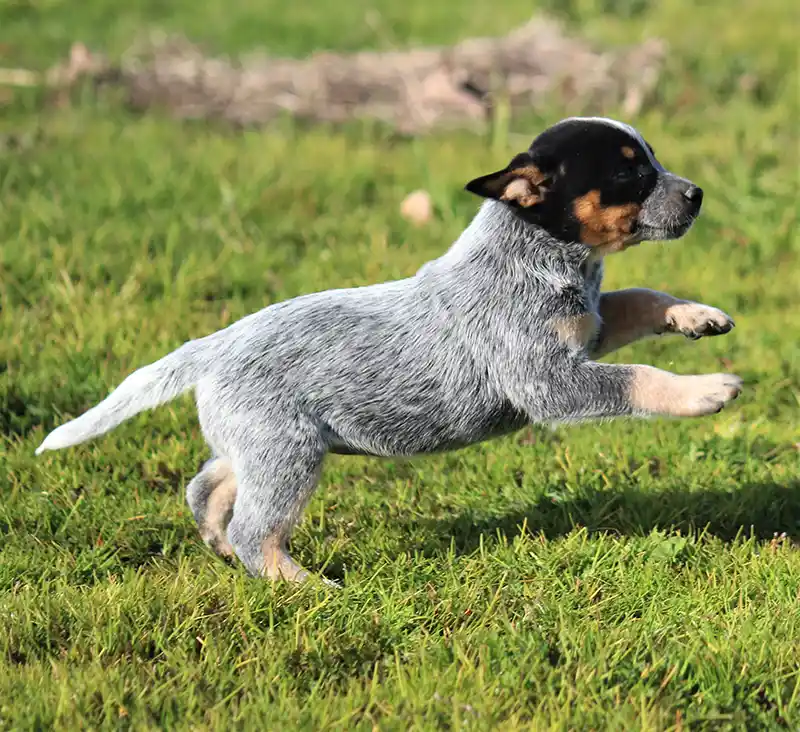 EFR Silver Spur
EFR Silver Spur is a puppy that is out of EFR EZ Ryder's 12/28/22 litter by EFR Renegade.
She is an adorable blue girl with uniform black mask, Bentley mark, and tan points.
We plan on taking her to the ASDR West Coast Classic this fall in Central California.
Last year her mom EFR EZ Ryder was Reserve Best in Show at the West Coast Classic in April.
We traveled to Oregon in June and EZ went Best in Show at the ASDR Blue Mountain Barkdown. We have high hopes for this young pup.